Helping you make simple changes with our versatile products. Easy to use and easy to care for, our products are durable and created with your life-style in mind.
We believe in supporting local and choosing the most sustainable options available.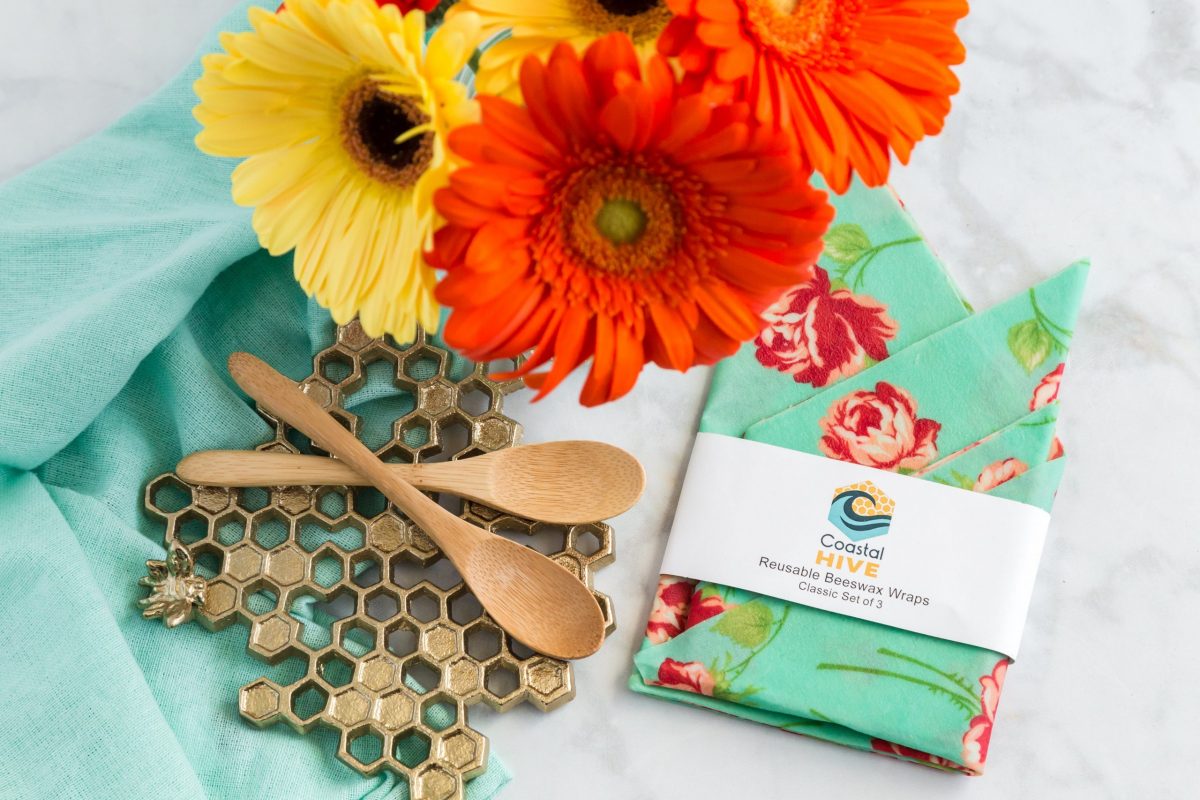 All of Coastal Hive products are available online. Check out the Coastal Hive online store.
At Coastal Hive we believe that community is the key to sustainability. Shop locally, and find our products at a selection of stores across B.C.
A primary objective of Coastal Hive is ensuring all of our materials and products are biodegradable/compostable and produced in the most sustainable way.
Our beeswax wraps are made using 100% cotton fabric infused with Vancouver Island premium beeswax, organic jojoba oil and natural pine tree resin. Our bags and eco-sponges are made with organic fabric and upcycled materials.
Our eco-friendly products are designed with flexibility in mind. Created for an initial purpose, they are also multi-purpose and always ready to be used for any number of things in your life.
Our products are shipped fast from beautiful Courtenay, British Columbia to all of Canada. Choose lettermail options to save money or tracked and insured for peace of mind.